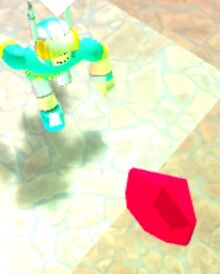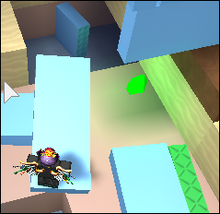 Gems are a rare collectible that, when picked up, will give the Player a single Gem. They fall like any other collectible and emit a distinguishable green light.
There is a rarer form of Gem - the Ruby - that grants 100 Gems, although these are only spawned in by Polyhex himself.
Trivia
There are different variations of the Gem in the Shop display, however, these are not actual collectibles.
The Player will instantly earn the "So Shiny..." Badge upon collecting a Gem for the first time.